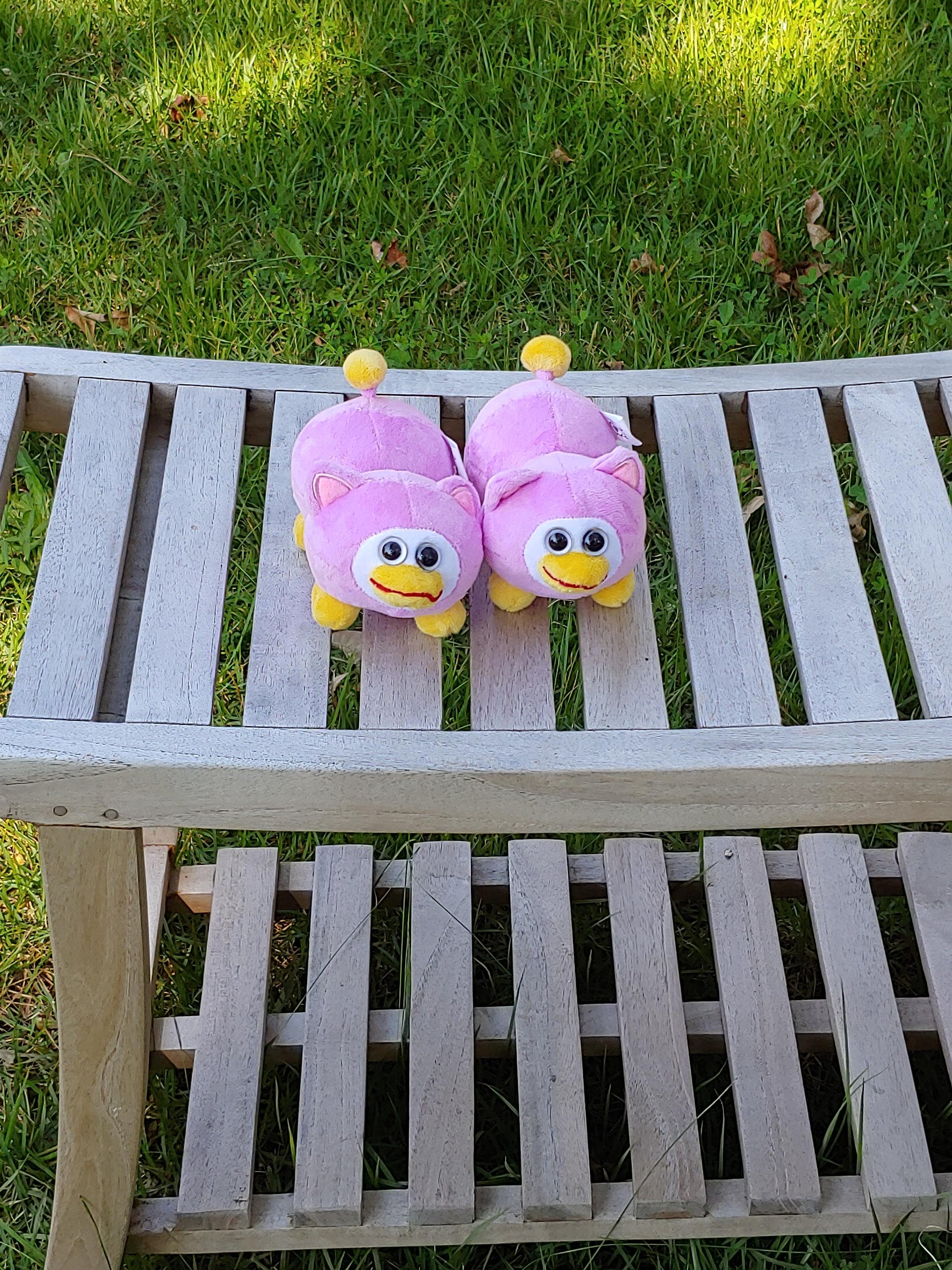 Pink Peepy is currently out of stock and will occasionally be rotated into stock on a to be decided schedule. Hit the "Email when available option" to register your interest and to receive an email when we restock this Peepy!
 STRENGTH: FLUFFY BUNNY
WISDOM: NUMISMATICS
PSYCHIC: CARD COUNTING
WEAKNESS: BLOOD SUGAR
BIRTHDAY: MAY 31
After committing a dangerous and disrespectful crime, Peepy is out on bail and ready to come to your house.  
This is a collectible artwork and not a toy. Do not give to children under 12 years old or pets.
Each Peepy may differ slightly in appearance, the pattern will be slightly different and your Peepy's face may be aligned slightly more or less off center. It's ok because it's very cute. Peepy is about 6 inches from beak to butt.