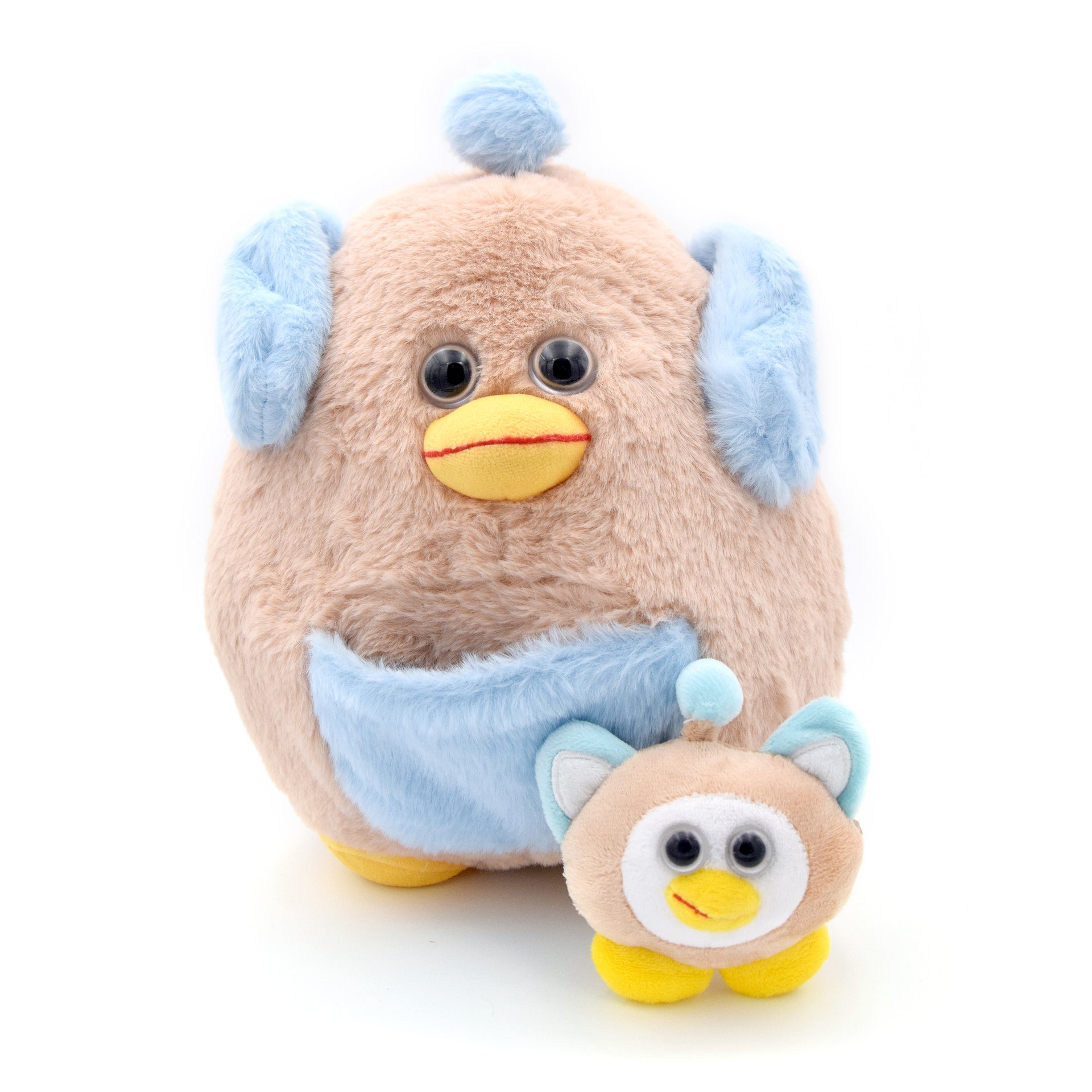 Papupi is the final form of Peepy, probably. It's given the task of watching over baby OuiOuis and PeeOuis. It's a bit lazy and doesn't do a good job.
Papupi comes with an exclusive OuiOui
This is a collectible artwork and not a toy. Do not give to children under 12 years old or pets.
Each Papupi may differ slightly in appearance, the pattern will be slightly different and your Papupi's face may be aligned slightly more or less off center. It's ok because it's very cute. Papupi is about 12 inches tall.