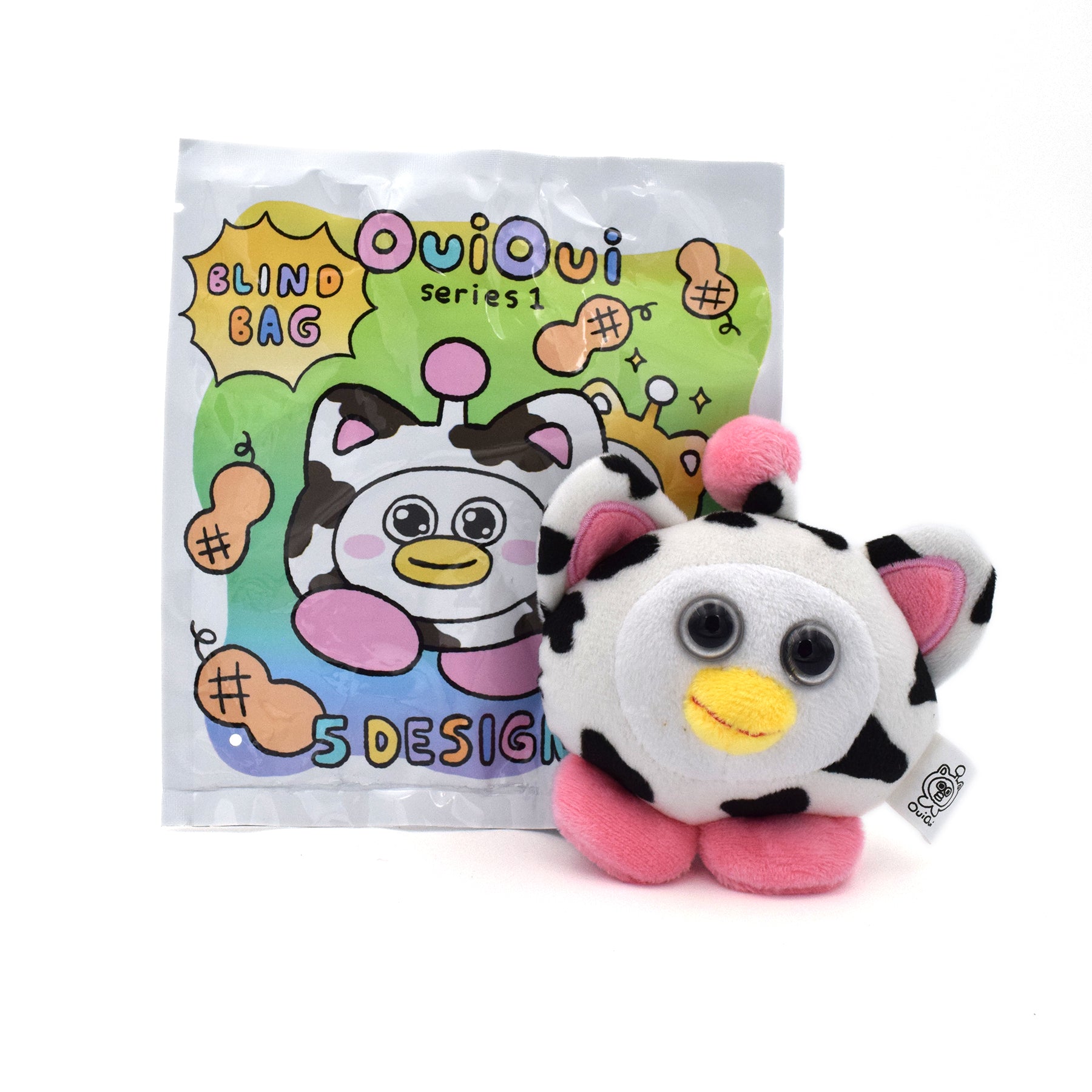 OuiOui (Series 1 Blindbag)
Get two or more for $15 each discount applies automatically at checkout!
These juvenile Peepys have arrived just on the precipice of self awareness. So far, they know two things- Eating peanuts and sleeping. Aren't they cute? Whatever.

This is a collectible artwork and not a toy. Do not give to children under 12 years old or pets.
We do not guarantee a specific design when ordering this product. 
Each bag contains a 1 in 41 chance of containing a Gold OuiOui and a 10 in 41 chance for each lemon, cow, stinker, or sunnyday varieties.
Each OuiOui may differ slightly in appearance, the pattern will be slightly different and your OuiOui's face may be aligned slightly more or less off center. It's ok because it's very cute. OuiOui is about 3 inches tall.
OuiOui Blindbag illustration by Mogumu