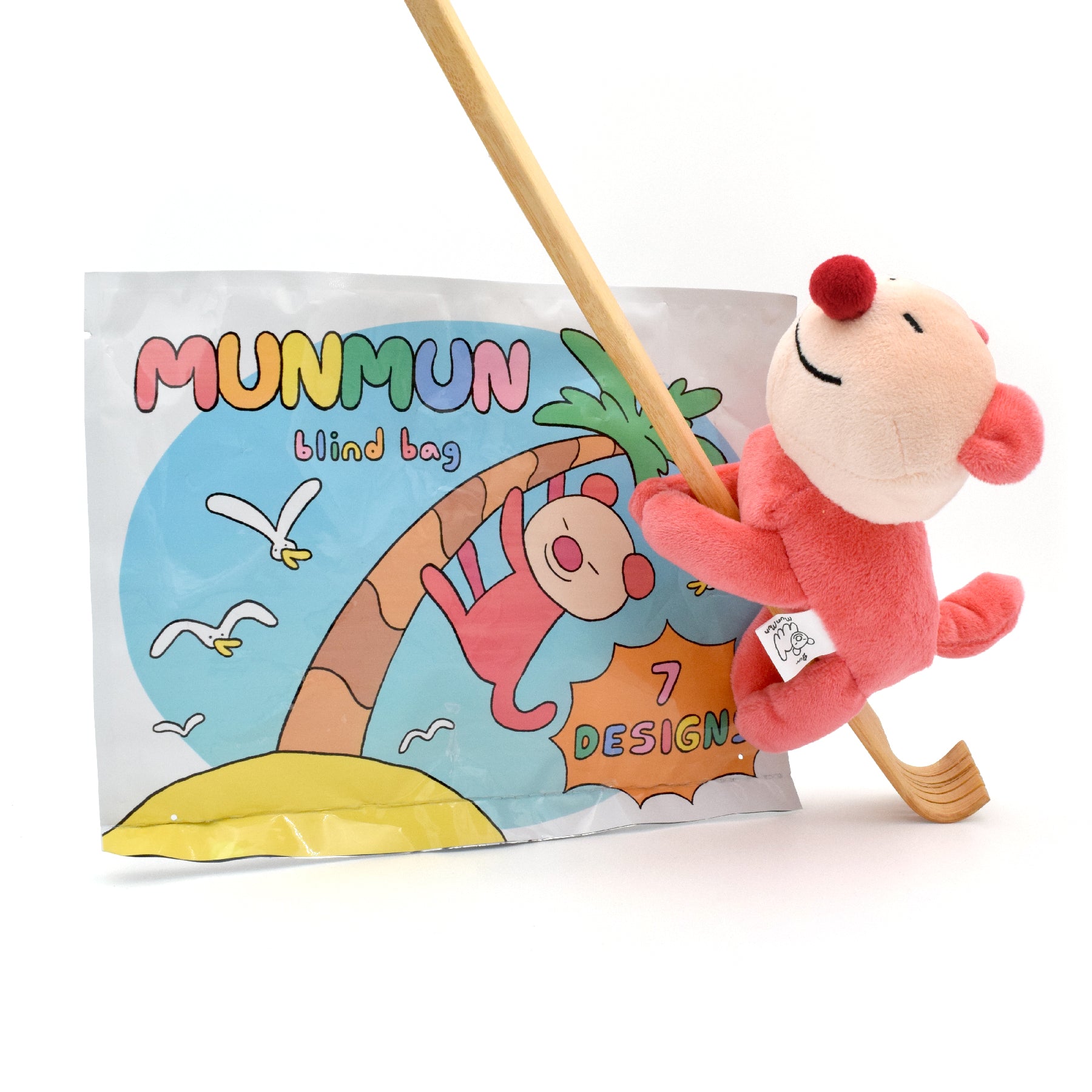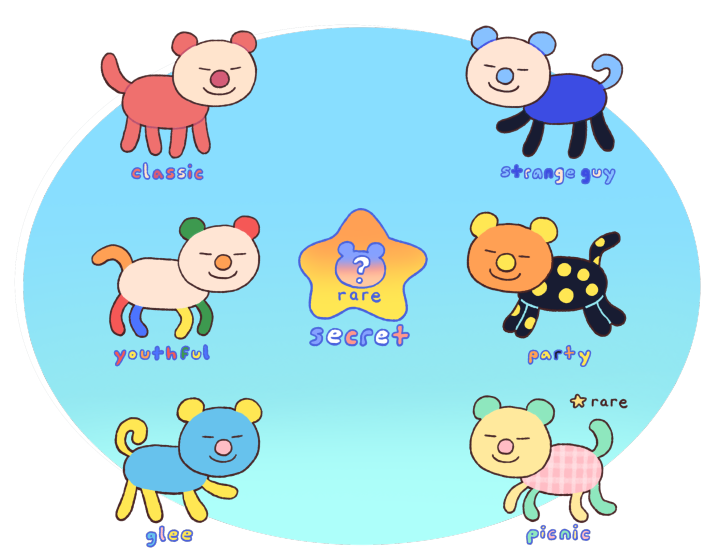 MunMun (Series 1 Blindbag)
Get two or more for $25 each! discount applies automatically at checkout!
MunMun is a 34 year old man who wants to become a monkey for whatever reason. It's probably best to stay away from this guy for a while. I heard he has a wife and a daughter too, I feel bad for them honestly.

We do not guarantee a specific design when ordering this product.

Each bag contains a 0.55% chance of containing a secret rare MunMun, a 2.8% chance of the rare MunMun, and a19.3% chance for the five common varieties.

MunMun has magnets in his arms and tail, they are adjustable so that you can position them as desired when they arrive. MunMun's arms, legs, and tail are poseable. Try sticking MunMun on the corner of a wall in your house if you want.

This is a collectible artwork and not a toy. Do not give to children under 12 years old or pets. This collectible contains magnets in its arms legs and tail.

Each MunMun may differ slightly in appearance, the pattern will be slightly different and your MunMun's face may be aligned slightly more or less off center. It's ok because it's very cute. MunMun is about 6 inches long.
MunMun Blindbag illustration by Mogumu