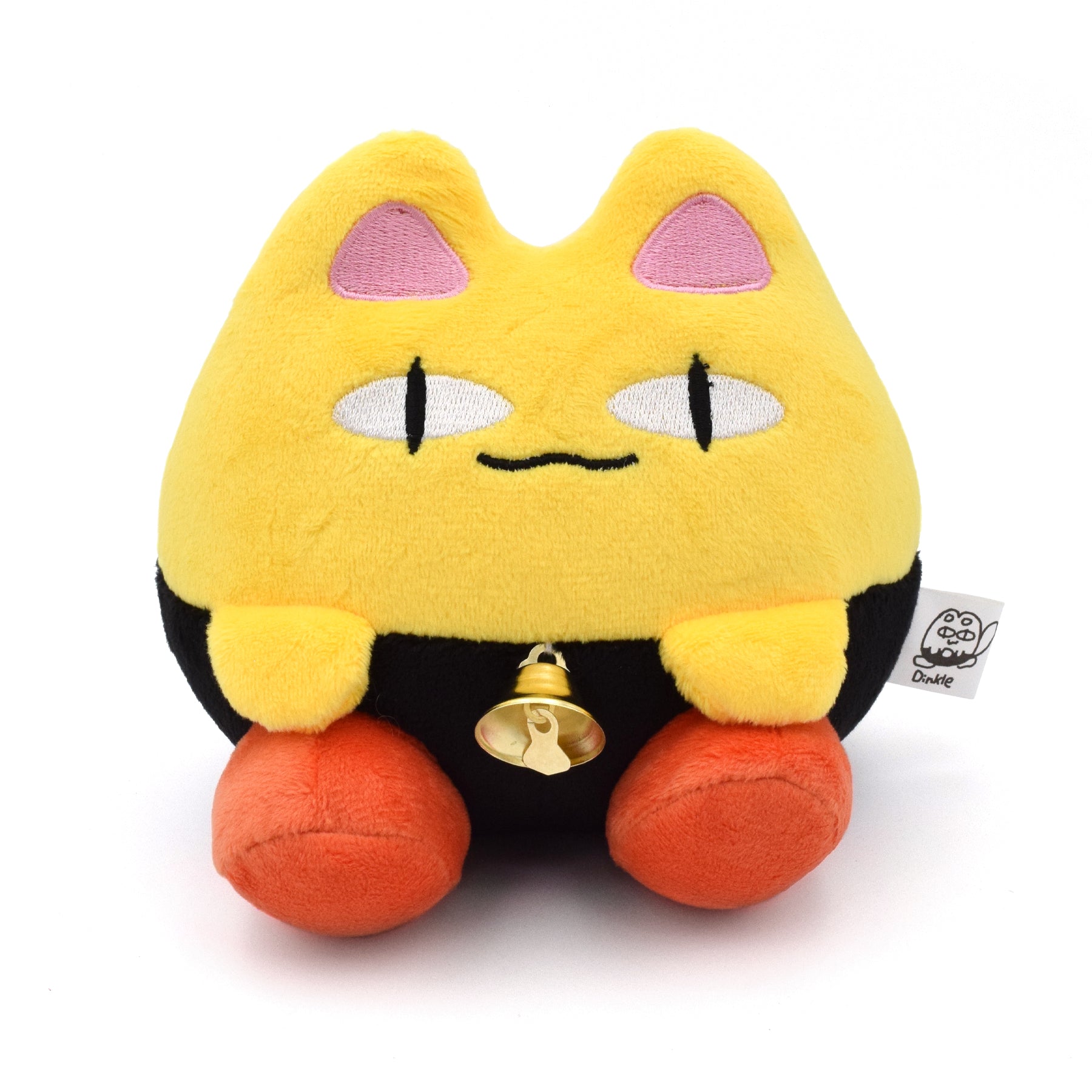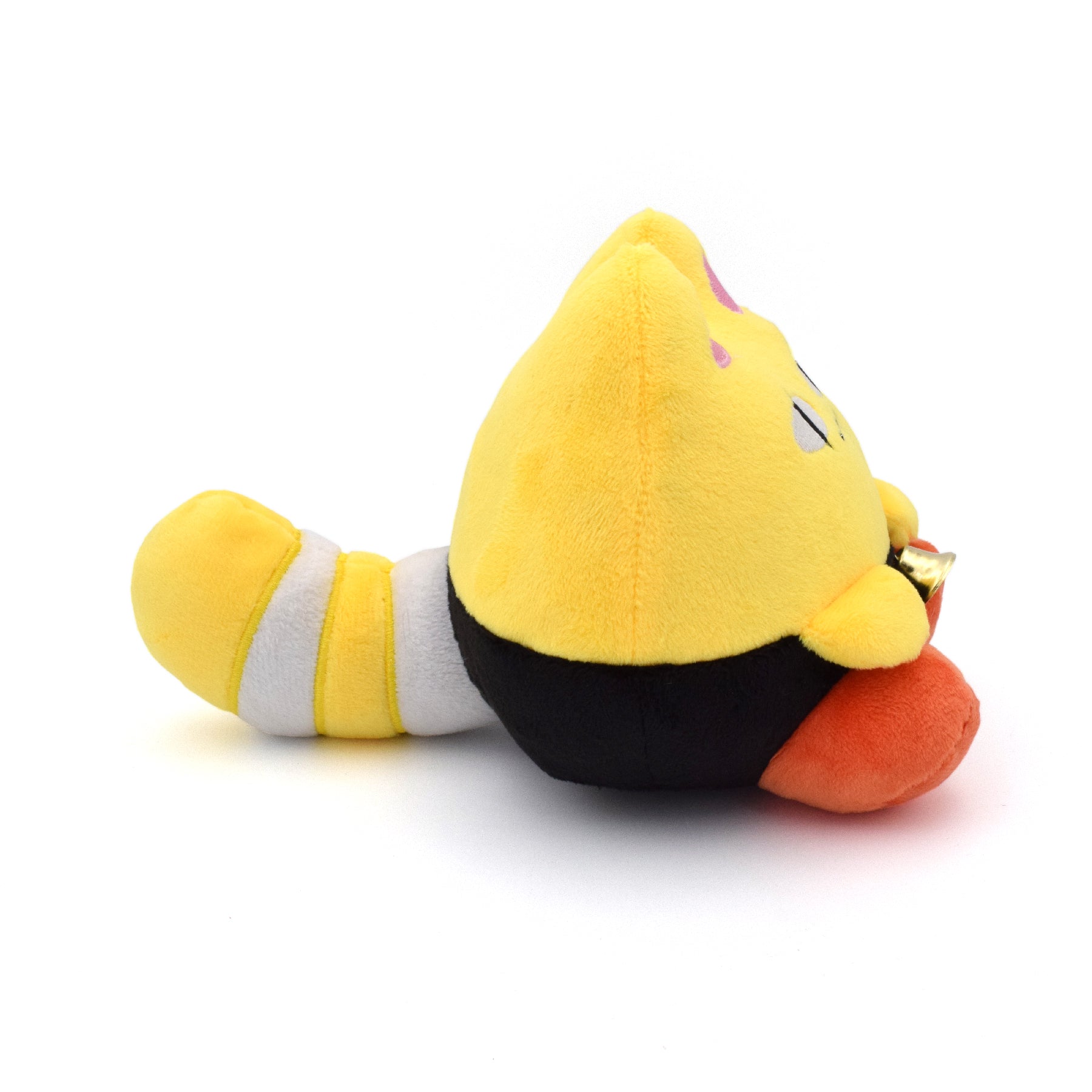 After putting aside his chiptune net label, Dinkle is ready to go solo in LA. Featuring none other than his distinctive bell, round body and notable tail- he's sure to be an addition to any household, probably. He really wants everyone to hear his bell. Have you heard his bell?


This is a collectible artwork and not a toy. Do not give to children under 12 years old or pets.
Each Dinkle may differ slightly in appearance, the pattern will be slightly different and your Dinkle's face may be aligned slightly more or less off center. It's ok because it's very cute. Dinkle is about 6 inches tall.