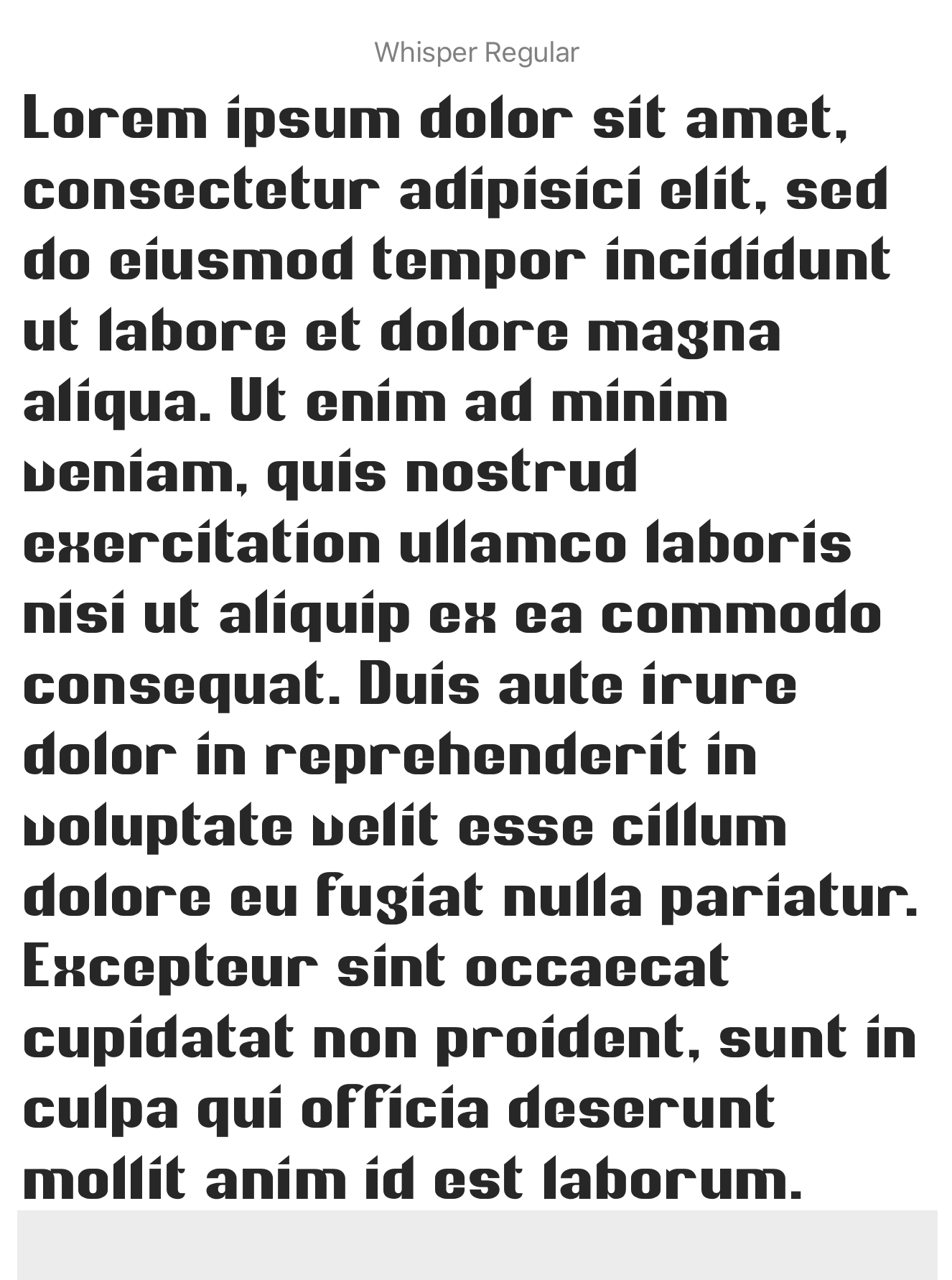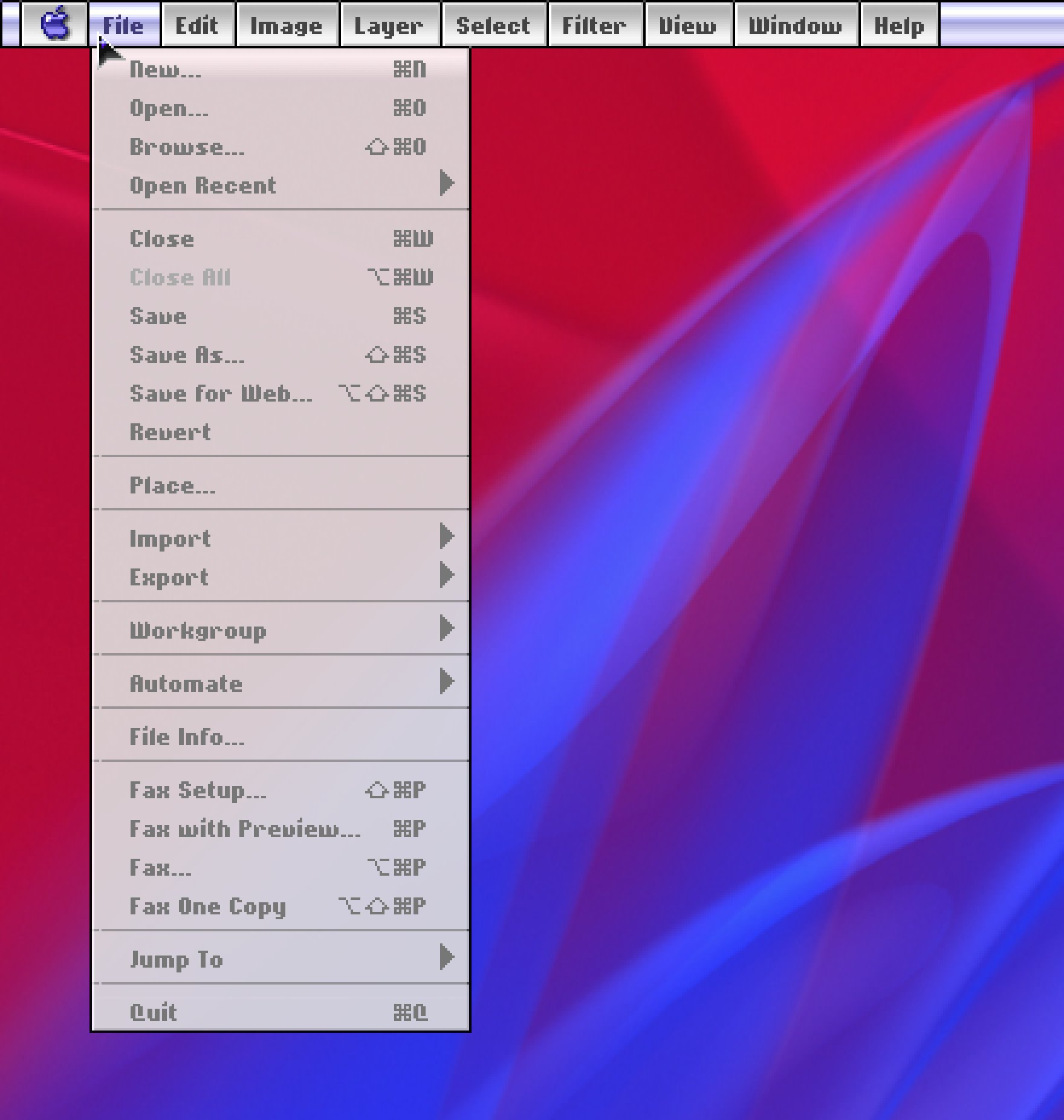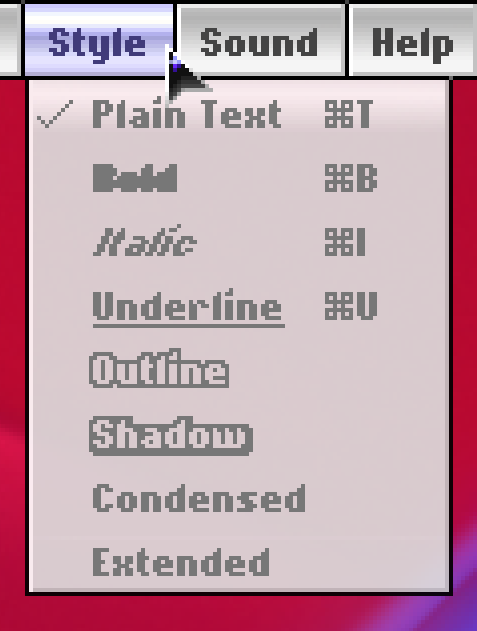 Whisper is an industrial sans-serif, inspired by early computer typefaces such as Chicago by Susan Kare. It is suitable as a GUI font, and it can be used for headlines and display type. Whisper is built off a complex grid, which all glyphs are based off on.
Whisper has two versions, Whisper and WhisperTen, the 10pt bitmap variant. The font comes in both OpenType (.otf) and TrueType (.ttf) formats. Also included is a version available for Mac OS 7 through 9 to be used as a system font for theming software like Kaleidoscope. There is also a version tailored for Windows 9x computers.
Font by Froyo Tam of the Y2K Aesthetic Institute
Also check out Whisper.IIgs (Apple IIgs port) 
You can view the license here before purchasing.